Having listened to renowned watercolourist, Sandra Strohschein, we have created a beautiful extended point brush. Acting as a rigger, but with a reservoir 'belly', the Posara Brush will soon become a favourite.
It was such a joy this year to introduce a new brush into my set. Developed specifically by Rosemary at my request, I now have a new rigger that by design holds a great deal of water and pigment at the base, which allows me to carry a line forever. I expected a great rigger from this, but did not expect that this size 8 rigger had the capability of painting entire paintings all on its own.
Here is an example of what I'm talking about: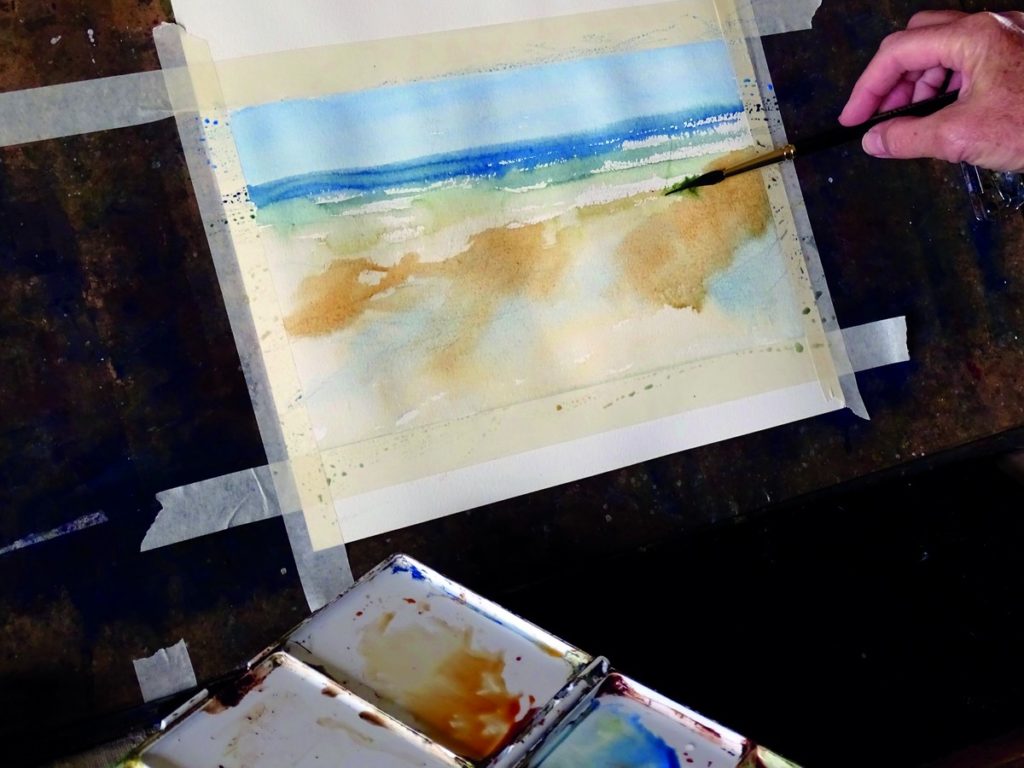 Fig. 1. I laid in all of the basic underpainting washes by using the side of my brush and gently pressing.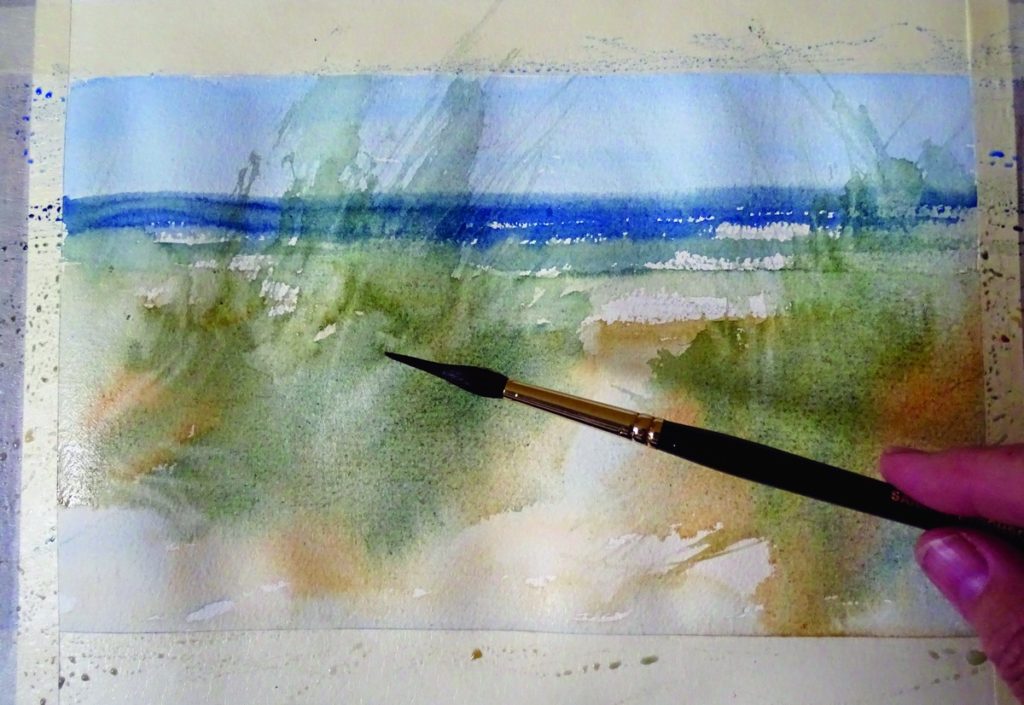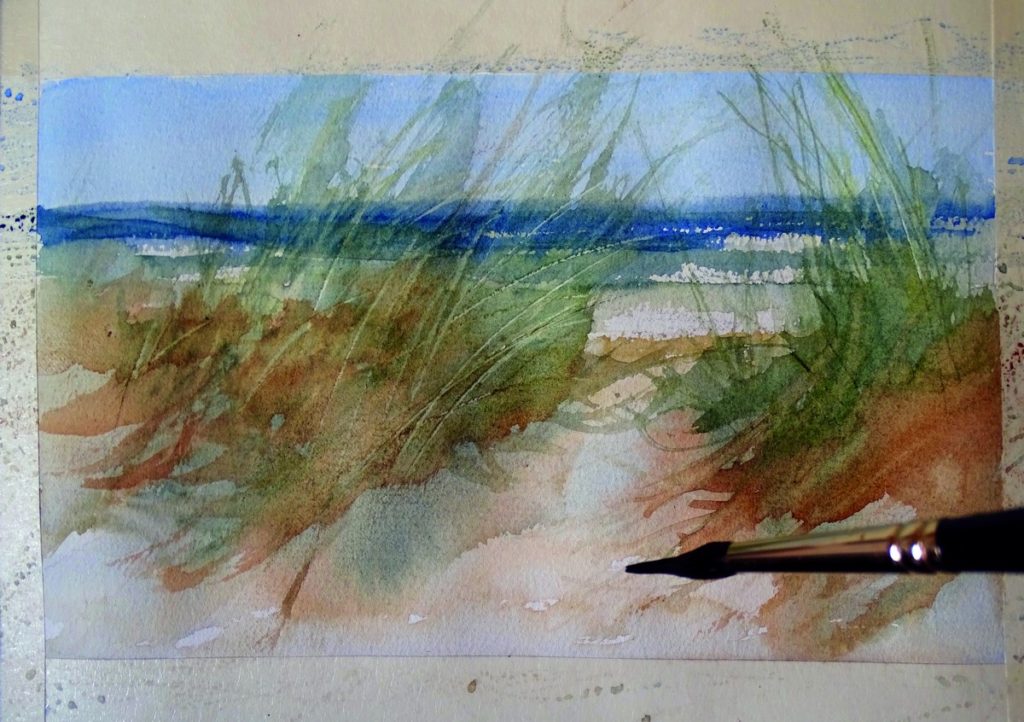 Fig. 2 & 3. I am continuing to paint using the side of my brush gently introducing medium shapes.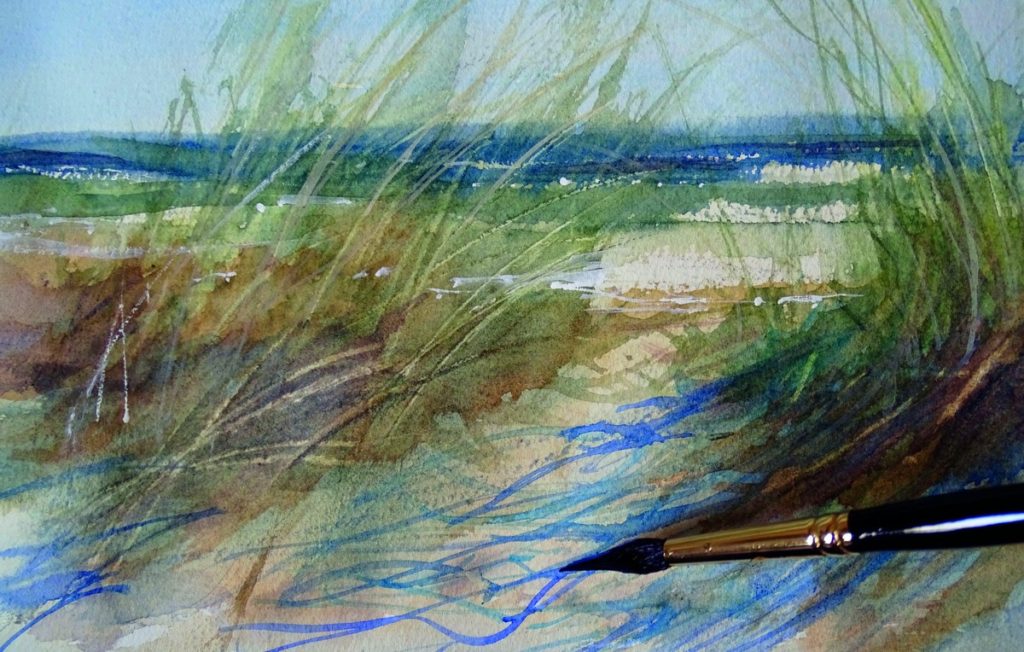 Fig. 4. This brings me to my favourite part of every painting, the calligraphy of graceful and endless line work. I use the tip for every line imaginable. In this case we have fine line shadow work from the grasses.
Earlier in the painting process I also used just plain water on the tip to stroke in transparent grass blades and also scratched some out with my fingernail. The blend of synthetic and sable allows for excellent drawing without the tip being too soft too!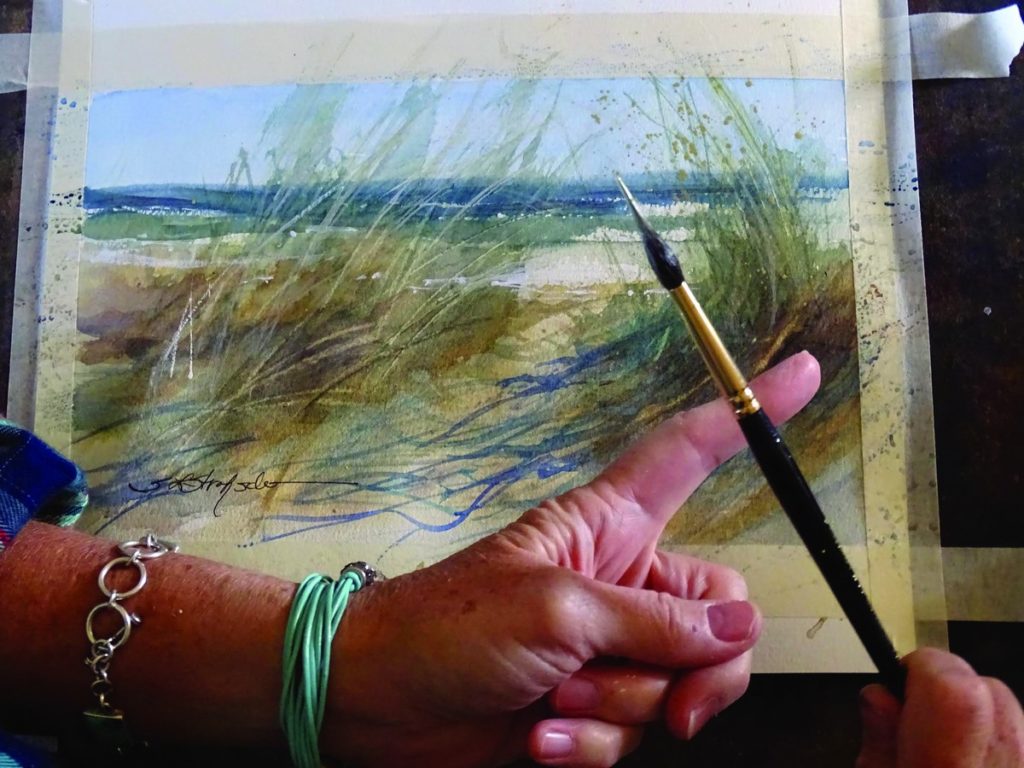 Fig. 5. Here at the last minute I tried something new with my brush, I tried splattering with this long rigger, something I have never done before and was amazed at the result! Look at the tiny splatters within the grasses. I had not thought this possible with the Posara brush but it exceeded my expectations!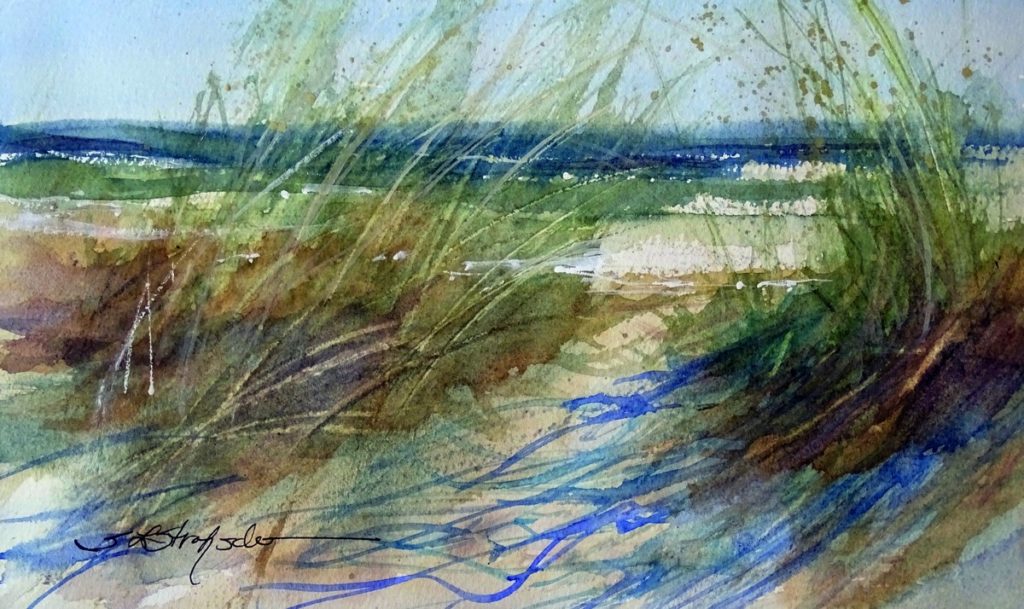 Fig. 6. My finished painting which is 9 x 12 completed with one brush, "The Posara", named after the group which test marketed it in Italy with me this past summer.
Thank you to Rosemary and team for creating such an amazing brush.
The Rosemary & Co Posara brushes are currently available in four sizes (2, 4, 6, 8) on the shorter handles, but Rosemary is working on making them available in a sizes 10 & 12 by the New Year.
As always, we've worked closely with Sandra to ensure this range is something she can recommend to her students with confidence, and we know many other watercolourists will enjoy the extended needle point brush too.
Images courtesy of Sandra Strohschein.
To find out information on Sandra and her work please visit her website.