By popular request we have added two extra sizes to our Series 40.
Earlier this year we launched sizes 8 and 10 as additionals to the original size 12. We will release more larger sizes later in the year.
Here's what some of our customers say about the Series 40:
"I love the marks this brush makes. It loads up the pigment and then releases it onto the paper in a beautiful stroke." – Luce Z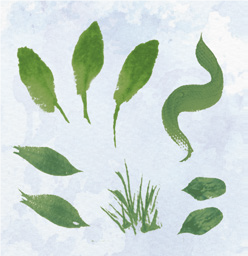 "I ordered this triangular brush about a year ago and it's so fun to use, you could paint a whole picture with it or just use it for special effects/strokes. I use it for watercolour paint only. It has a nice fat body to the bristles so it holds tons of paint but it also comes to the finest tip for details so again, very versatile. The fat/round wood handle is tapered so it's comfortable to hold." – Emily U
"I bought this brush last month and it is just wonderful to use…as ALL the Rosemary brushes are!! I LOVE every single brush I have purchased from this wonderful company and the pyramid brush is especially great for painting trees. The paint flows so nicely, it creates nice tree effects. You can get some interesting branch and twig effects with the brush, which comes in handy to get each tree to look individual. I would highly recommend this brush and any of Rosemary's other brushes to the watercolorist." – Janet B
Search Series 40 on our website for more info.