For almost two years Rosemary and Andrew Tischler have been working on creating a new range, The "Tisch". Here's the story.
I'd been looking at Andrew's work on YouTube for some time and noticed he had been mentioning our brushes, in particular our Series 25, 1˝ Angular. Though Andrew liked it, he wanted something he could love because it didn't quite do what he wanted it to do due to his unique brush strokes.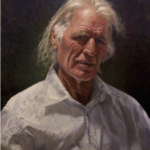 So, Andrew got in touch and said that he wanted to make certain brush marks, and wanted the range to be available to his followers in all different sizes. Firstly, Andrew drew me pictures of the angles of the brushes he wanted me to create.
I took those pictures and made a set from them. I explained to Andrew we probably wouldn't get it right first time, but I needed to know what was wrong with them to get it spot on. Again, Andrew trialled the set, told me we were 90% there but he still needed more of a curve on them. When you see how Andrew works, you'll understand why that curve is essential.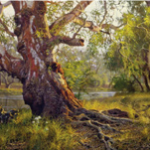 I made another set, sent them to New Zealand and Andrew said "Rosemary, I love the brushes, you absolutely nailed it. I am ready to go! I love them! I look forward to adding them to the kit, these will be my go-to's."
Once we launched the Tisch Daggers I thought it would be best to ask Andrew to tell you what he loved about this new range, "I paint a wide variety of subjects that require different technical approaches therefore, I need a wide range of brushes that will allow me to create an engaging
sense of reality across many genres.
Rosemary and Co make the best brushes out there. I choose these brushes for their reliability and absolute quality. I highly recommend these sets, which contain some of my favourite brushes made by Rosemary and Co! These sets will give you the range and versatility you need to master many subjects from portraiture and still life to landscape!" – Andrew Tischler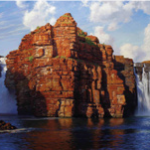 From there we expanded all the sizes and made from ⅛˝ right the way through to a 1˝ available on the long handle only. As a brush maker, it's really so lovely to think we can actually design something different that works for that artist, who a lot of artists around the world are following. This range will help Andrew and his followers make brush marks easier and in a small way, I feel to have contributed.
Images courtesy of Andrew Tischler.
To see more of Andrew's work visit his website:
To see Andrew's Deluxe Set, Introductory Set and the Tisch Daggers please visit online