Yorkshire is the largest county in Northern England. Renowned for its beautiful countryside, sweeping valleys, medieval abbeys, fishing villages, rugged sandy beaches and much more.
The Rosemary & Co workshop is based at the gateway to the Yorkshire dales. The little village that we are based in is a hidden gem, and a place most artists could only dream to paint. When James Tennison wrote to tell me about his time in Yorkshire, I thought it would be wonderful to share his experience.
"Many years ago I was introduced to the beauty of the Yorkshire Dales by way of the British television series, "All Creatures Great and Small".
Picturesque villages and towns, stone walls crossing the landscape, dramatic scenery at every turn – these are some of the features that enticed me to paint in Yorkshire. I was finally able to experience this landscape in person a few years ago when my wife and
I made the trip from our home in Texas. It was a magical, memorable time.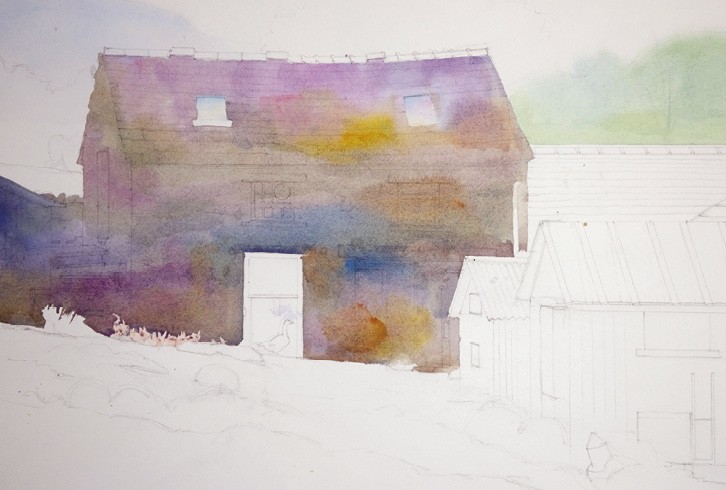 Fig 1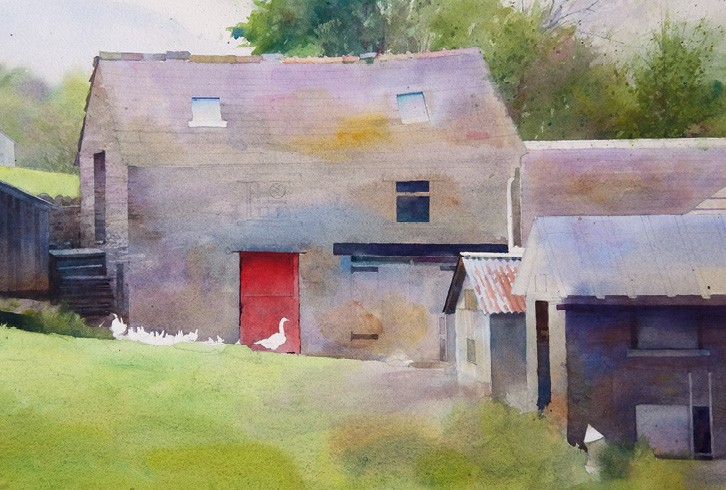 Fig 2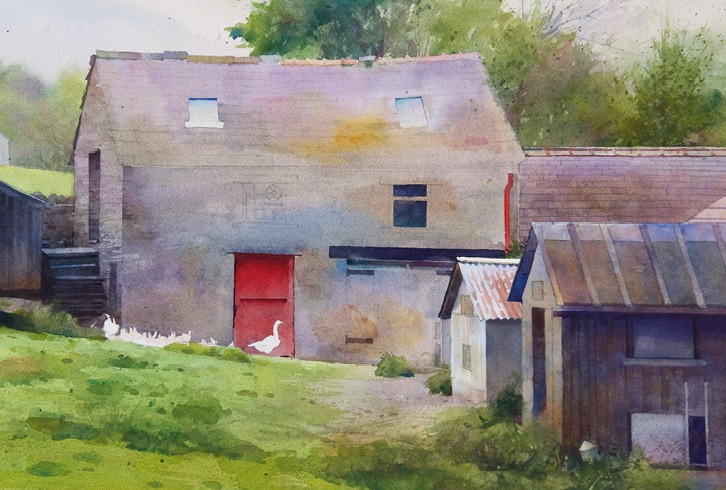 Fig 3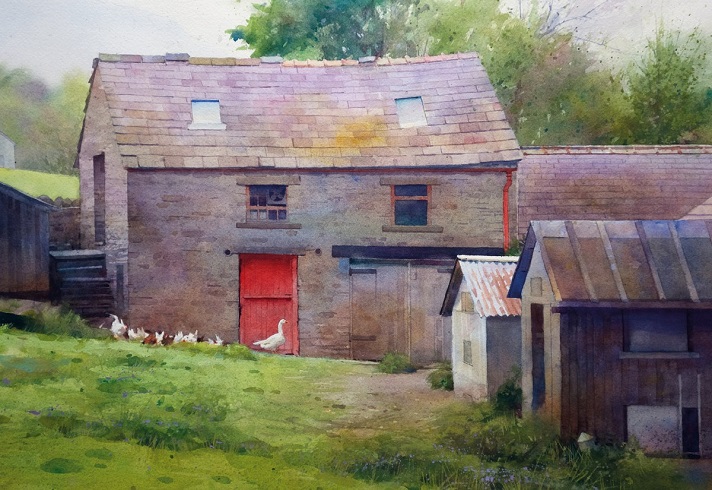 Fig 4
''Ear all, see all, say nowt. Eat all, sup all, pay nowt. And if ever thou does owt fer nowt – allus do it fer thissen''
It was also cold and wet. But that didn't dampen our enthusiasm as we navigated the countryside on winding roads barely wide enough for one car. We explored ancient churches, a 13th century castle, surrounding towns and villages and a farmyard where I felt that James Herriott himself might round come the corner at any moment as he went about his veterinary duties.
Our trip was brief and I didn't do as much painting as I would have liked, but someday we hope to return to this welcoming land of friendly folks and scenic vistas. And maybe next time we'll see the sun".
The step-by-step above is a typical barn amongst the countryside. We welcome you all to come and visit us here at our workshop when we open in October. You'll be able to paint in the gardens, attend workshops, and buy brushes. We're having our first workshop in September run by Timothy Rees. He will lead a group of artists for the week painting "En Plein Air" around Yorkshire.
The quote above is an old Yorkshire saying. If you're not sure what it means, google it!
Images courtesy of James Tennison.
Visit his site at: www.jamestennison.com